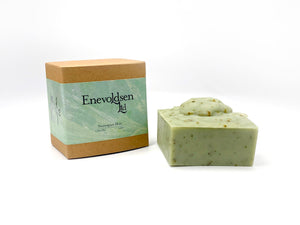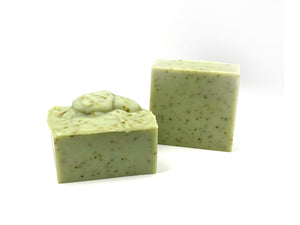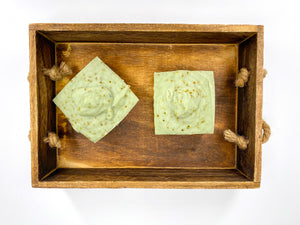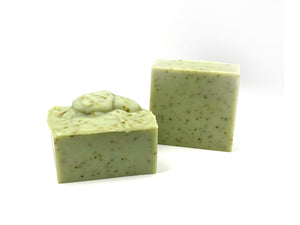 Norwegian Mint. Lather Bar, 5oz
Have you ever rubbed your fingers across a fresh mint leaf? The smell is unbelievably fresh and minty. Have you brushed past a eucalyptus tree and tore open a leaf to discover that herbal, menthol refreshing aroma?
This is fresh blend of both and the essential oils do wonders for removing dirt and oil from your pores without drying your skin. Fine mint leaves are suspended throughout giving you the sweetest clean feeling that lasts past your shower. 
Plus this bar looks quite handsome sitting in your shower until your next one. 
Lather. Rinse. Repeat. 
Ingredients: Fresh coconut milk, saponified organic oils of coconut, castor, olive, shea + cocoa butters, French green clay, ground organic mint leaves.